LeEco Le Max2 (Rose Gold, 32 GB)
Rs 22,999
Specifications of LeEco Le Max2 (Rose Gold, 32 GB)
Please Note: All products sold on our site are brand new and 100% genuine
The Le Max2 will make all your journeys something to look for ward too. It comes with LeEco's unique CDLA technology which will renew the way you experience your favourite songs. It sports a powerful Qualcomm Snapdragon 820 Kryo processor and a charming 14.47-cm, WQHD display, so you can play games like Mortal Kombat X without experiencing lag while keep an eye onn youir social media updates too.
CDLA-enabled Smartphone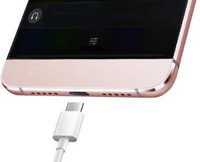 When you listen to songs on standard smartphones through their 3.5-mm audio jacks, there's a great deal of loss in data, therefore a loss in clarity. Le Max2's innovative CDLA (Continual Digital Lossless Audio) technology reduces data loss drastically for crystal-clear, near-FLAC-quality audio.
Impressive Performance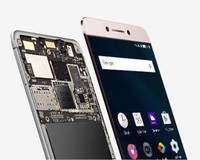 Powered by a 2.15-GHz, Qualcomm Snapdragon 820 Kryo processor and 4 GB of RAM, there's no doubting the Le Max2's impressive processing capabilities. Custom-built cores, that are different from each other, work together to ensure that you don't experience glitches even when you run multiple apps and shift from one to the other often. The processor enhances graphics processing, power efficiency and computing capacity by up to 40%.
2.5-GHz Speed 820 Kryo Processor 4 GB RAM
Energy Efficient
Not only are the processing capabilities of this smartphone a force to be reckoned with, its energy efficiency is remarkable too. Thanks to the 14nm manufacturing process, LeEco has further lessened power consumption.
Stunning Display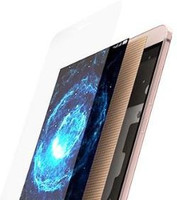 The Le Max2's 14.47-cm, WQHD display produces images at a resolution of 2560x1440 pixels, which is four times better than standard, 720p-quality screens. So, not only is it grand in size, it's rich in quality too. This smartphone has PPI of 515 and it can reproduce 95% of the colour gamut according to the NTSC standard. So, the magic of films series like Lord of the Rings or Harry Potter will come to life on this screen in sharp detail.
14.47-cm Size WQHD Display
Near-professionnal-level Camera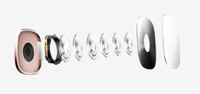 LeEco refined Sony's IMX230 camera sensor after more than 540 days of calibration to ensure that the Le Max2's sophisticated 21-MP rear camera captures professional-level photos. Even if you try to photograph something at night while being seated in a car, the optical image stabilization and supplementary lighting features will ensure that you get clear, blur-free images.
21-MP Rear Camera
Front Camera
Whether you're shopping or partying, you can use the 8-MP front camera to capture rich selfies with your buddies when y'all are out and about.
Ultrasonic Fingerprint Sensor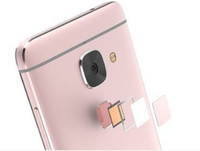 An ultrasonic sound is produced when you put your finger on the sensor which accurately and quickly identifies fingerprints. So, you and only you can access the personal details of this smartphone.
Quick Charge 2.0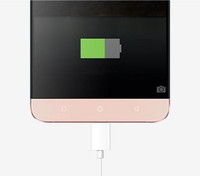 A type-C connector and LeEco's Quick Charge 2.0 technology ensure that the Le Max2 gets charged in a jiffy. Dynamic Voltage Scaling technology dynamically regulates voltage during charges to ensure optimal, efficient charging.
Dual SIM
You can use two 4G SIMs with this smartphone to separate your personal life from your professional life. The Le Max2 supports HD voice calls, so all your call conversations will be clear.
Advanced MIMO Technology
MIMO (Multiple In Multiple Out) technology drastically enhances the Wi-Fi connection speed. So, you can browse the Web or download content seamlessly even when you're considerably far away from the router.
Design
This smartphone's full-metal unibody design adds a bold elegant to it, making it a sight to behold. It weighs just 185 grams and it's 7.99-mm thin, so you can slide it right into your pocket once you're done with calls.
Seamless Content Integration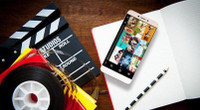 With the Le Max2, you can watch popular, blockbuster films on Levidi (ErosNow Movies-on-demand) or enjoy live TV with YuppTV.
Operating System
The Android Marshmellow (v6.0) OS makes for a highly responsive user interface. It enhances this smartphone's power management capabilities too.
Android Marshmellow (v6.0)
Storage
Thanks to 32 GB of internal memory, you can store some of your favourite films, songs, games and apps on the Le Max2.
| | |
| --- | --- |
| Delivery charge | Free |
| Color | Rose Gold |
| Warranty | 1 Year Manufacturer Warranty |